Looking to escape to a sunny paradise without breaking the bank? Look no further than Clearwater, Florida! In this article, we will guide you on how to find cheap flights to this stunning coastal city. So, get ready to pack your bags and soak up the sun on the pristine white sand beaches of Clearwater, all while saving some serious cash.
Airport Options
Tampa International Airport (TPA)
Tampa International Airport (TPA) is a popular choice for travelers heading to Clearwater, Florida. Located only a short drive away from Clearwater, TPA offers a variety of flights from major carriers, making it a convenient and accessible option. With its modern facilities, friendly staff, and efficient services, TPA provides a pleasant travel experience for both domestic and international travelers.
St. Pete-Clearwater International Airport (PIE)
If you prefer a smaller and less crowded airport, St. Pete-Clearwater International Airport (PIE) may be the perfect choice for you. Situated closer to Clearwater, PIE offers a more relaxed and stress-free travel experience. Although it has fewer flight options compared to TPA, PIE is known for its affordable fares and shorter lines, allowing you to breeze through security and check-in with ease.
Sarasota-Bradenton International Airport (SRQ)
Another option to consider is Sarasota-Bradenton International Airport (SRQ). While it is slightly farther from Clearwater, SRQ is worth considering due to its convenient location and competitive fares. This airport offers a range of domestic flights and provides a more intimate and cozy atmosphere, making it perfect for travelers who value a more personalized experience.
Timing is Key
Off-Peak Travel Season
One of the best ways to find cheap flights to Clearwater, Florida is to travel during the off-peak season. Typically, the off-peak season for this region is during the months of September to November and January to February. During this time, airlines often offer lower fares and discounts to attract more travelers. By taking advantage of the off-peak travel season, you can save money on your flight tickets and enjoy a more peaceful and less crowded vacation in Clearwater.
Midweek vs. Weekend Flights
Choosing the right day to fly can also make a significant difference in the cost of your flight. Generally, midweek flights (Tuesday and Wednesday) tend to be cheaper compared to flights on weekends (Friday to Sunday). This is because many people prefer to travel on weekends, leading to higher demand and higher prices. If you are flexible with your travel dates, opting for a midweek flight can help you save money and find cheaper tickets to Clearwater.
Booking in Advance
Booking your flight tickets well in advance is another effective way to secure the best deals. Airlines often release their flight schedules and tickets months in advance, and prices tend to increase as the departure date approaches. By booking early, you not only increase your chances of finding cheaper fares but also have more options to choose from. Aim to book your ticket at least two to three months before your planned departure date to maximize your savings.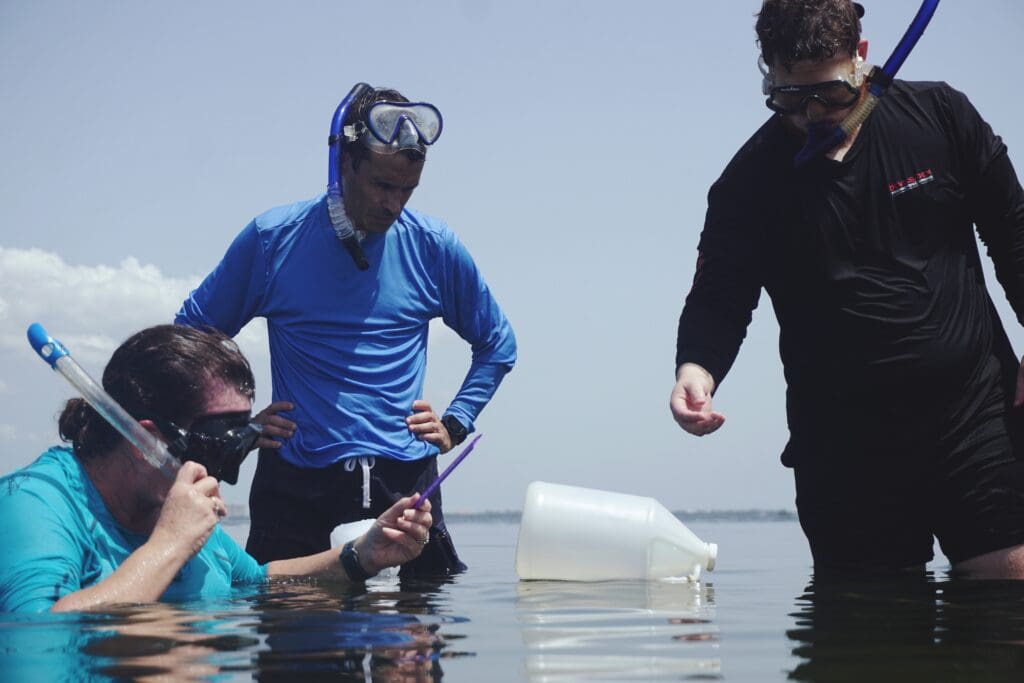 Flexibility for Deals
Using Price Comparison Websites
Price comparison websites are invaluable tools when it comes to finding the best flight deals. These websites allow you to compare prices from different airlines and travel agencies, giving you a clear overview of the available options and their respective costs. Some popular price comparison websites include Skyscanner, Kayak, and Google Flights. Take the time to explore these websites and compare prices before making your final decision. Remember to factor in additional fees and charges to get an accurate understanding of the total cost of your flight.
Flexible Travel Dates
Having flexible travel dates can significantly increase your chances of finding cheap flights to Clearwater, Florida. Most travel websites and airlines offer flexible date options that allow you to see a range of fares across different dates. By choosing the "flexible dates" option when searching for flights, you can easily compare prices and find the most affordable options. Keep in mind that flying on specific days or at unconventional times, such as early morning or late at night, might offer even more discounted rates.
Alternate Airports
Consider looking into alternate airports near Clearwater, Florida, as they may offer better deals and prices. In addition to Tampa International Airport, St. Pete-Clearwater International Airport, and Sarasota-Bradenton International Airport, there are other airports within a reasonable distance from Clearwater, such as Orlando International Airport (MCO) and Fort Myers Airport (RSW). While a longer drive might be required, the potential savings on your flight tickets could outweigh the inconvenience of traveling to a different airport.
Airlines to Consider
Budget Airlines
When searching for cheap flights to Clearwater, Florida, be sure to consider budget airlines. These airlines specialize in offering low-cost flights, often with no-frills services. Some popular budget airlines that operate flights to Clearwater include Spirit Airlines, Frontier Airlines, and Allegiant Air. While these airlines may have stricter baggage policies or charge extra fees for certain services, they can provide substantial savings on your airfare.
Major Carriers with Affordable Options
Don't overlook major carriers when searching for affordable flights to Clearwater, Florida. Many major airlines offer discounted fares and promotional deals throughout the year. Some carriers, such as Southwest Airlines and JetBlue Airways, are known for their competitive prices and high-quality service. Keep an eye out for sales and special offers from these airlines, as they can provide excellent value for your money while ensuring a more comfortable and convenient travel experience.
Promotional Offers
Signing Up for Airline Newsletters
One of the best ways to stay informed about promotional offers and deals is by signing up for airline newsletters. Airlines often send out newsletters to their subscribers, featuring exclusive discounts and special promotions. By subscribing to these newsletters, you will receive regular updates about discounted fares and other attractive offers. This allows you to be among the first to know about any deals and secure your flight tickets at the best possible prices.
Discount Codes and Coupons
Discount codes and coupons can be a great way to save money on your flights to Clearwater, Florida. These codes and coupons can often be found on airline websites, travel forums, or through online coupon websites. Keep an eye out for any ongoing promotions or special campaigns that airlines may be running. When booking your flight, make sure to enter the discount code or coupon to enjoy the discounted fare. Remember to check the terms and conditions associated with the codes or coupons to ensure they are valid for your desired travel dates.
Travel Package Deals
Consider booking a travel package deal that includes both your flight and accommodation. Many travel agencies and online booking platforms offer package deals, which can often translate into significant savings. These packages combine the cost of your flight and hotel, and sometimes even include additional perks such as car rentals or attraction tickets. By bundling your travel expenses together, you can take advantage of discounted rates and enjoy a hassle-free booking experience.
Travel Hacks
Red-Eye flights
Red-eye flights, which typically depart late at night and arrive early in the morning, can be a great option for finding cheaper flights to Clearwater, Florida. These flights are often less popular, leading to lower demand and lower prices. While red-eye flights may not be the most comfortable option, they can be a cost-effective way to reach your destination and maximize your time in Clearwater.
Stopover Strategy
If you have the luxury of time, consider utilizing a stopover strategy to find cheaper flights. Instead of booking a direct flight to Clearwater, opt for a flight with a layover in a different city. Sometimes, booking two separate tickets – one to the layover city and another from the layover city to Clearwater – can result in lower fares. Additionally, you can take advantage of the layover to explore a new city along the way, adding an extra adventure to your journey.
Avoiding Extra Fees
To save money on your flights to Clearwater, Florida, be mindful of any additional fees that airlines may charge. Some common fees to watch out for include baggage fees, seat selection fees, and in-flight meal fees. Consider traveling with only a carry-on bag to avoid checked baggage fees, or choosing airlines that offer complimentary seat selection and in-flight meals. By being mindful of these fees and opting for airlines with fewer additional charges, you can keep your overall travel expenses to a minimum.
Frequent Flyer Programs
Joining Airlines Loyalty Programs
If you frequently travel to Clearwater, Florida or plan on making multiple trips, joining airlines' loyalty programs can offer significant benefits. These programs allow you to earn miles or points for each flight you take, which can then be redeemed for future flights or other rewards. By accumulating miles through loyalty programs, you can eventually enjoy free or discounted flights to Clearwater or other destinations served by the participating airlines. Membership in these programs often comes with additional perks, such as priority check-in, priority boarding, and access to airline lounges.
Accumulating Miles and Rewards
To maximize your benefits from frequent flyer programs, make sure to accumulate miles and rewards through various means. In addition to earning miles from flying, many airlines offer opportunities to earn miles through partner companies, such as credit card issuers, hotels, car rental agencies, and online shopping portals. Take advantage of these partnerships to boost your mileage balance and unlock more opportunities for discounted or free flights to Clearwater, Florida.
Flexible Fare Options
Basic Economy
Basic Economy fares are a type of fare class offered by many airlines that allow you to save money on your flight to Clearwater, Florida. These fares often come with certain restrictions, such as no seat selection or no changes allowed, but they can provide significant savings if you're willing to forgo these amenities. Basic Economy fares are typically the least expensive option offered by airlines, making them an attractive choice for budget-conscious travelers.
Economy Plus
For a slightly higher fare, Economy Plus offers a more comfortable experience compared to Basic Economy. With Economy Plus, you can enjoy additional legroom, priority boarding, and other perks while still enjoying a relatively affordable ticket price. If you value a bit more comfort and flexibility but still want to save on your flight to Clearwater, Florida, Economy Plus can be a great compromise.
Premium Economy
If you are willing to invest a bit more for added comfort, Premium Economy is worth considering. This fare class offers larger seats, increased legroom, enhanced meal options, and additional amenities to make your journey more enjoyable. While Premium Economy fares are higher than Economy Plus or Basic Economy, they can provide a more luxurious travel experience to Clearwater, Florida without breaking the bank.
Last-Minute Deals
Flash Sales
Keep an eye out for flash sales when looking for last-minute deals to Clearwater, Florida. Flash sales are limited-time promotions offered by airlines, often for a few hours or days only. These sales can result in significant savings, allowing you to snag a great deal on your flight even if you're booking at the last minute. To stay informed about these flash sales, follow airlines on social media, sign up for their newsletters, and monitor travel deal websites.
Standby Tickets
Although standby tickets are not as common as they used to be, some airlines still offer them as a way to fill empty seats on flights. Standby tickets allow you to wait at the airport and take a flight if there are open seats available. This option can be a gamble as it depends on the flight's availability and your flexibility with travel plans. However, if you're comfortable with uncertainty and have a backup plan in case no seats become available, standby tickets can provide a significant discount on your last-minute flight to Clearwater.
Connecting Flights
Opting for connecting flights instead of non-stop flights can often result in lower prices, especially when booking last-minute trips. While connecting flights may take longer and require more planning, they can be a cost-effective option for reaching Clearwater, Florida. Look for flights with layovers in cities that offer competitive fares, and use this opportunity to explore an additional destination along the way. Just be sure to allow ample time between flights, especially if you have checked baggage, to avoid any potential delays or missed connections.
Tips for Saving
Clearance Fare Alerts
If you're flexible with your travel plans and don't mind waiting for a great deal, consider setting up clearance fare alerts. Many travel websites and apps allow you to set alerts for specific routes or destinations, notifying you when there is a significant drop in prices. By keeping an eye on these alerts and being patient, you can seize the opportunity to book a clearance fare to Clearwater, Florida and enjoy substantial savings on your flight tickets.
Avoiding Peak Travel Dates
Peak travel dates, such as holidays and school vacation periods, are often associated with higher flight prices due to increased demand. To save money on your trip to Clearwater, Florida, try to avoid traveling during these peak periods. Instead, opt for less popular travel dates, such as weekdays or non-holiday dates. By avoiding peak travel dates, you can secure lower fares and avoid overcrowded flights, giving you a more relaxed and enjoyable vacation experience.
Booking at the Right Time
Timing is everything when it comes to booking your flight to Clearwater, Florida. Research has shown that the best time to book domestic flights is typically around 47 days before departure. However, this can vary depending on the specific destination and seasonality. As a general rule, it's recommended to start monitoring flight prices several months in advance and book when you see a good deal. Prices tend to increase as the departure date approaches, so booking early can help you secure the most affordable fares.
In conclusion, finding cheap flights to Clearwater, Florida requires some planning, flexibility, and research. By considering different airport options, being strategic with your travel dates, exploring various airlines, and taking advantage of promotional offers and travel hacks, you can significantly reduce your travel expenses. Remember to join frequent flyer programs, consider flexible fare options, keep an eye out for last-minute deals, and follow the tips for saving to ensure you find the best flights at the most affordable prices. With these tips in mind, you'll be well on your way to enjoying a budget-friendly and unforgettable trip to Clearwater, Florida.