Imagine stepping into the vibrant atmosphere of New York, with its sprawling skyline and bustling streets. Now, picture yourself exploring the hidden gems and cultural wonders of Syracuse, a city nestled in the heart of the state. With affordable flights to Syracuse readily available, this enchanting destination is now within reach. Whether you're planning a weekend getaway or a longer adventure, Syracuse offers a captivating blend of history, art, and mouthwatering culinary delights. Embark on a journey to this captivating city, and let Syracuse, New York, be the backdrop for your next unforgettable travel experience.
Syracuse NY: A Destination Worth Exploring
Introduction to Syracuse NY
Welcome to Syracuse NY, a charming city located in Upstate New York. Known for its rich history, vibrant culture, and wide range of attractions, Syracuse offers a unique and memorable experience for all visitors. Whether you're a history enthusiast, a food lover, or an outdoor adventurer, Syracuse has something to offer everyone.
Top Attractions in Syracuse
Syracuse is home to a variety of top attractions that are worth exploring during your visit. The city is known for its historical significance, cultural events, outdoor activities, and excellent shopping and dining opportunities. Let's dive into each of these categories and discover what makes them so special.
Historical Significance
Syracuse is steeped in history and is home to several historical landmarks and sites. The Erie Canal Museum, located in the heart of downtown Syracuse, provides an immersive experience into the history of the Erie Canal and its impact on the development of the city. Another notable historical site is the Onondaga Historical Association, which showcases the history and culture of the Onondaga people, one of the original Native American tribes in the area.
Cultural Events and Festivals
Syracuse hosts a wide range of cultural events and festivals throughout the year. The Syracuse Jazz Festival, held annually in late June, attracts world-class musicians and music enthusiasts from around the world. The New York State Fair, held every August at the New York State Fairgrounds in Syracuse, is not to be missed. It features thrilling rides, live performances, agricultural exhibits, and delicious food.
Outdoor Activities
If you enjoy outdoor activities, Syracuse has plenty to offer. Onondaga Lake Park is a beautiful destination for hiking, biking, picnicking, and even fishing. Green Lakes State Park, located just east of Syracuse, features two glacial lakes surrounded by lush greenery, making it a perfect spot for swimming, boating, and hiking. For nature lovers, the Montezuma National Wildlife Refuge is a sanctuary for migratory birds and offers opportunities for birdwatching and wildlife photography.
Shopping and Dining Opportunities
Syracuse is a paradise for shopaholics and food enthusiasts alike. Destiny USA, one of the largest shopping malls in the United States, features a wide array of stores, restaurants, and entertainment options. Armory Square, the historic district of Syracuse, is home to several boutique shops, art galleries, and trendy restaurants, making it a popular spot for locals and tourists alike.
Finding Cheap Flights to Syracuse NY
Introduction to Finding Cheap Flights
Finding affordable flights to Syracuse NY is easier than you might think. By following a few simple strategies and utilizing the right tools, you can save money and make your trip to Syracuse even more budget-friendly.
Best Time to Book
Booking your flight at the right time can make a significant difference in the cost of your trip. It is generally recommended to book your flight to Syracuse at least 6 to 8 weeks in advance to secure the best deals. By avoiding peak travel seasons and booking mid-week flights, you can often find lower fares.
Comparison Websites and Apps
Utilizing comparison websites and apps can help you find the cheapest flights to Syracuse. Sites such as Skyscanner, Kayak, and Google Flights allow you to compare prices from multiple airlines and find the best deal that suits your travel needs. Additionally, signing up for price alerts can notify you when prices drop, allowing you to snag the best fares.
Special Deals and Discounts
Keep an eye out for special deals and discounts offered by airlines and travel agencies. Many airlines offer flash sales, promotional discounts, and last-minute deals that can save you a significant amount of money on your flight to Syracuse.
Flexible Travel Dates
Flexibility with your travel dates can also lead to finding cheaper flights. Consider traveling on weekdays or during off-peak times to take advantage of lower fares. Additionally, being open to connecting flights can often result in more affordable options.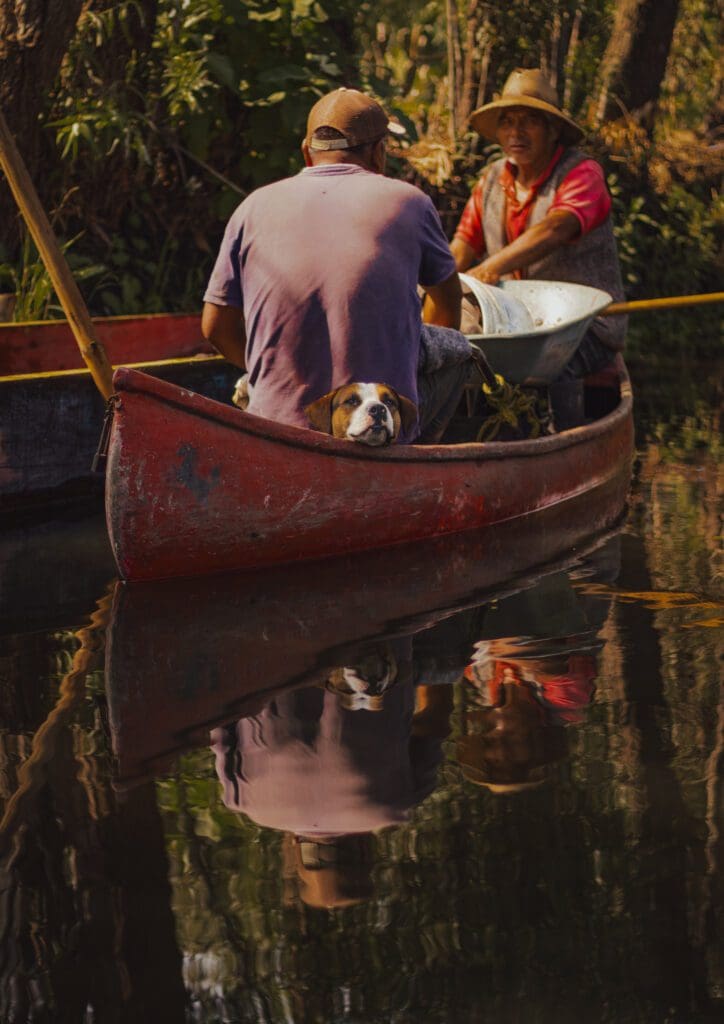 Syracuse Hancock International Airport
Overview of Syracuse Hancock International Airport
Syracuse Hancock International Airport serves the city of Syracuse and the surrounding region. With its convenient location, the airport provides easy access to the city and its various attractions. The airport features modern facilities, comfortable waiting areas, and a variety of amenities to ensure a pleasant travel experience.
Major Airlines Operating to/from Syracuse
Several major airlines operate flights to and from Syracuse Hancock International Airport, connecting the city to various domestic and international destinations. Airlines such as Delta Air Lines, American Airlines, United Airlines, JetBlue Airways, and Southwest Airlines regularly serve Syracuse.
Direct Flights to Syracuse
Syracuse Hancock International Airport offers direct flights to major cities across the United States. Whether you're traveling from New York City, Chicago, Atlanta, or Orlando, you can find convenient non-stop flights to Syracuse.
Connecting Flights to Syracuse
In addition to direct flights, Syracuse Hancock International Airport also serves as a hub for connecting flights. You can easily reach Syracuse from various international destinations by connecting through major airport hubs such as New York City, Chicago, or Atlanta.
Transportation Options from the Airport
Once you arrive at Syracuse Hancock International Airport, there are several transportation options available to take you to your destination in the city. Taxis, ride-sharing services, and car rental companies are readily available. Additionally, the Centro bus service provides public transportation from the airport to downtown Syracuse and other surrounding areas.
Tips for Saving Money on Syracuse NY Flights
Flexible Travel Dates
As mentioned before, being flexible with your travel dates can lead to significant savings on flights to Syracuse. Consider flying on weekdays or during off-peak times to take advantage of lower fares. Avoiding peak travel seasons can also help you find more affordable options.
Use of Incognito Mode
When searching for flights online, it's a good idea to use your browser's incognito mode or clear your cookies. Airlines and travel websites often track your search history, and prices may increase if they see you repeatedly searching for the same flights. Using incognito mode can help you see the most accurate and unbiased prices.
Avoiding Peak Travel Seasons
Peak travel seasons, such as holidays and school breaks, tend to have higher demand for flights, resulting in higher fares. If possible, try to avoid traveling during these busy times to save money. Off-peak seasons, such as early spring or late fall, often offer more affordable options.
Book Connecting Flights
Booking connecting flights instead of direct flights can sometimes lead to lower fares. While it may add some extra travel time, it can save you a significant amount of money, especially when flying from international destinations.
Utilize Frequent Flyer Programs
If you frequently travel, consider signing up for frequent flyer programs offered by airlines. Accumulating miles or points can lead to future discounts or free flights. Additionally, some credit cards offer travel rewards that can help offset the cost of your flights to Syracuse.
Exploring Syracuse on a Budget
Affordable Accommodation Options
Syracuse offers a range of affordable accommodation options to suit every budget. From budget-friendly hotels and motels to cozy bed and breakfasts, there is something for everyone. Consider staying in downtown Syracuse for easy access to attractions and dining options.
Local Transportation
Getting around Syracuse on a budget is easy with its efficient public transportation system. The Centro bus service provides affordable transportation throughout the city and its surrounding areas. Additionally, Syracuse is a walkable city, making it convenient to explore on foot.
Free and Low-Cost Attractions
Syracuse offers several free and low-cost attractions that won't break the bank. The Everson Museum of Art offers free admission on certain days, showcasing its impressive collection of American and international art. The Milton J. Rubenstein Museum of Science & Technology (MOST) offers interactive exhibits for a small admission fee.
Budget-friendly Dining Options
Syracuse is known for its diverse culinary scene, and you don't have to spend a fortune to enjoy it. Check out local food trucks and affordable restaurants in Armory Square for delicious meals at reasonable prices. Additionally, Syracuse's farmers markets offer fresh and affordable produce for those looking to cook their own meals.
Discount Coupons and City Passes
Before exploring Syracuse, be sure to check for discount coupons and city passes. These can offer significant savings on attractions, dining, and transportation. Many tourist information centers and hotels provide these discounts, so be sure to inquire before making your plans.
Best Time to Visit Syracuse NY