If you've been yearning for a change of scenery, now is your chance! Get ready to experience the best of both worlds as you embark on a journey from the vibrant streets of Atlanta to the historic and cultural hub of Boston. With affordable flights from Atlanta to Boston, it has never been easier to explore these incredible cities and soak in their unique charm. From iconic landmarks and mouth-watering cuisine to buzzing nightlife and serene parks, this article will guide you through the must-see highlights of both Atlanta and Boston, ensuring an unforgettable adventure awaits you.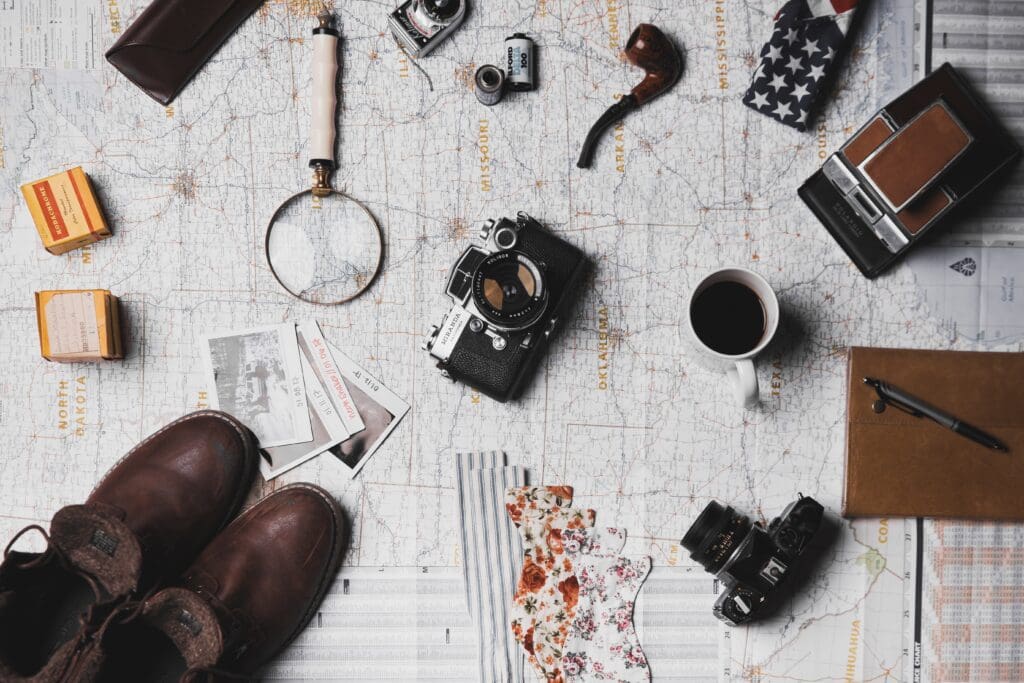 Exploring Boston
Freedom Trail
One of the most iconic attractions in Boston is the Freedom Trail. This 2.5-mile long trail takes you on a journey through the city's rich history, showcasing 16 historical sites. As you walk along the red brick path, you'll pass by significant landmarks such as the Massachusetts State House, Paul Revere's house, and the Old North Church. It's a fantastic way to learn about the American Revolution and immerse yourself in Boston's past.
Fenway Park
For sports enthusiasts and baseball fans, a visit to Fenway Park is a must. This historic stadium is the oldest ballpark in Major League Baseball and has been home to the Boston Red Sox since 1912. Take a guided tour of Fenway Park to explore the famous Green Monster, sit in the iconic wooden seats, and learn about the rich history of this legendary stadium. If you happen to catch a game during your visit, you'll experience the electrifying atmosphere and passionate fans that make Fenway Park so special.
Quincy Market
A visit to Boston wouldn't be complete without tasting some of the local flavors, and Quincy Market is the perfect place to indulge in a culinary adventure. This vibrant marketplace, located in the heart of downtown Boston, offers a wide array of food options, from classic New England clam chowder to international cuisines. Grab a lobster roll, sink your teeth into a slice of Boston cream pie, or sample some delicious fresh oysters. Quincy Market is a food lover's paradise and offers a delightful mix of flavors and aromas.
Museum of Fine Arts
Art enthusiasts will find themselves captivated by the Museum of Fine Arts in Boston. This world-renowned museum holds a vast collection of artistic masterpieces from various cultures and periods. From ancient Egyptian artifacts to contemporary artworks, the museum offers a diverse range of exhibits. Marvel at the works of Monet and Van Gogh, explore the ancient Greek and Roman galleries, and immerse yourself in the beauty and creativity of renowned artists from around the world.
Newbury Street
If you're a shopaholic or simply enjoy strolling along bustling streets, Newbury Street is the perfect destination. This eight-block stretch in Boston's Back Bay neighborhood is lined with trendy boutiques, high-end designer stores, and charming cafes. Browse through fashionable clothing, antiques, and unique jewelry as you soak in the atmosphere of this vibrant shopping district. Whether you're looking for a new addition to your wardrobe or simply want to explore the local fashion scene, Newbury Street has something for everyone.
Enjoying the Outdoors
Boston Common
Escape the hustle and bustle of the city and find tranquility in the picturesque Boston Common. This historic park, established in 1634, is the oldest public park in the United States. Take a leisurely walk through the lush greenery, have a picnic with friends and family, or rent a swan boat and float on the tranquil pond in the center of the park. With beautiful walking paths, iconic statues, and plenty of space to relax, Boston Common offers a peaceful retreat right in the heart of the city.
Charles River Esplanade
For outdoor enthusiasts, the Charles River Esplanade is a haven for recreational activities. This scenic riverside park stretches for three miles along the banks of the Charles River and offers stunning views of the city skyline. Take a jog or bike ride along the picturesque pathways, rent a kayak or paddleboard to explore the river, or simply find a spot by the water to relax and enjoy the serene surroundings. The Charles River Esplanade is the perfect place to connect with nature and soak up the beauty of Boston.
Arnold Arboretum
Nature lovers will be delighted by a visit to the Arnold Arboretum. This expansive tree-filled park, operated by Harvard University, is a living museum dedicated to the study and appreciation of plants. With over 14,000 trees and shrubs, the arboretum offers a peaceful retreat away from the city. Take a leisurely stroll through the gardens, observe the diverse flora, and discover the beauty of the changing seasons. The Arnold Arboretum is a true gem for those seeking a serene and natural escape.
Harborwalk
Immerse yourself in Boston's nautical charm by exploring the Harborwalk. This scenic pathway spans over 40 miles along the city's waterfront and allows you to discover the beauty and history of Boston's harbor. Walk along the waterfront, watch the boats sail by, or sit on one of the many benches and enjoy the stunning views. Along the way, you'll encounter parks, public art, and historic sites that showcase the rich maritime heritage of the city. The Harborwalk is a fantastic way to experience Boston's coastal charm and enjoy the refreshing coastal breeze.
Historical Landmarks
USS Constitution Museum
Step aboard the USS Constitution, nicknamed "Old Ironsides," and delve into the history of America's oldest commissioned warship afloat. The USS Constitution Museum, located next to the ship in the Charlestown Navy Yard, offers a fascinating glimpse into the life of sailors during the War of 1812. Learn about the vessel's impressive victories, interact with engaging exhibits, and explore the ship's decks. The USS Constitution Museum is a captivating experience that brings history to life and allows visitors to appreciate the sacrifices made by those who served onboard.
Paul Revere House
Embark on a journey back in time and visit the Paul Revere House, a national historic landmark that was once home to the famous American patriot. This restored 17th-century home provides a glimpse into colonial life and the events leading up to the American Revolution. Explore the house's rooms, which have been furnished to reflect the period, and learn about Paul Revere's role in the revolution. With knowledgeable guides and informative exhibits, the Paul Revere House offers a truly immersive historical experience.
Old North Church
Discover the significance of the Old North Church, where the famous lanterns were hung to signal Paul Revere's legendary midnight ride. This historic church, built in 1723, played a crucial role in the American Revolution and is now a symbol of freedom and independence. Take a guided tour to learn about the church's fascinating history, climb to the top of the steeple for breathtaking views of Boston, and soak in the atmosphere of this iconic landmark. A visit to the Old North Church is a must for history buffs and anyone interested in America's quest for independence.
Bunker Hill Monument
Climb the 294 steps to the top of the Bunker Hill Monument and enjoy panoramic views of Boston and its surroundings. This imposing granite monument commemorates the Battle of Bunker Hill, a key event in the American Revolution. Learn about the courageous soldiers who fought in this historic battle and explore the exhibits at the nearby Bunker Hill Museum to gain a deeper understanding of American history. The Bunker Hill Monument stands as a testament to the bravery and resilience of those who fought for freedom.
Cultural Attractions
Isabella Stewart Gardner Museum
Immerse yourself in art and beauty at the Isabella Stewart Gardner Museum. This enchanting museum is housed in a stunning Venetian-inspired building and showcases an impressive collection of European, Asian, and American art. Marvel at the breathtaking architecture, explore the lush courtyard gardens, and admire masterpieces by renowned artists such as Rembrandt and Vermeer. The Isabella Stewart Gardner Museum is a cultural gem that offers a unique and intimate art experience.
Institute of Contemporary Art
For those with a penchant for contemporary art, a visit to the Institute of Contemporary Art (ICA) is a must. Located on the waterfront, this cutting-edge museum showcases thought-provoking exhibitions across various mediums, including painting, sculpture, video, and performance art. Discover the works of emerging artists and established contemporary masters, attend captivating talks and performances, and immerse yourself in the vibrant and innovative world of modern art. The ICA is a dynamic hub for artistic exploration and a must-visit for art enthusiasts.
Symphony Hall
Indulge in the beauty of classical music by attending a performance at Symphony Hall. This historic concert venue is home to the renowned Boston Symphony Orchestra and offers exceptional acoustics that enhance every note played. Whether you're a seasoned classical music lover or a curious newcomer, a concert at Symphony Hall is a captivating experience that will leave you in awe of the talent and precision displayed by the orchestra. Immerse yourself in the world of classical music and allow the symphony to transport you to another realm.
Boston Opera House
Experience the magic of live theater and opera at the elegant Boston Opera House. With its opulent architecture and grand interiors, this historic venue sets the stage for unforgettable performances. Whether you're watching a Broadway musical, a classical ballet, or a captivating opera, the Boston Opera House promises a night filled with artistry and emotion. Take a seat in the plush auditorium, let the curtains rise, and be transported into a world of music, dance, and drama.
Shopping and Dining
Prudential Center
If you're in search of a shopping haven, the Prudential Center should be at the top of your list. This upscale shopping complex boasts a wide variety of high-end fashion boutiques, department stores, and specialty shops. From luxury brands to unique local designers, you'll find something to suit every taste and style. After a day of shopping, indulge in a delicious meal at one of the many restaurants and cafes within the Prudential Center. With its convenient location in the heart of the city, the Prudential Center offers a premium shopping and dining experience.
Copley Place
For a luxurious and sophisticated shopping experience, head to Copley Place. Located in Boston's Back Bay neighborhood, this upscale mall houses a collection of high-end designer stores and exclusive boutiques. From international fashion brands to fine jewelry and accessories, Copley Place offers a curated selection of designer goods. After indulging in some retail therapy, dine in style at one of the upscale restaurants within the mall, or take a break and relax in one of the many stylish cafes. Copley Place is a shopper's paradise where luxury meets convenience.
North End
Dubbed "Little Italy," the North End is a vibrant neighborhood known for its delicious Italian cuisine and charming atmosphere. Wander through the narrow streets lined with historic buildings and discover traditional bakeries, old-world restaurants, and cozy cafes. Indulge in authentic Italian pasta, pizza, and pastries, and savor the rich flavors that define this culinary enclave. Don't miss the opportunity to visit the famous Paul Revere's house and explore the neighborhood's historical sites. The North End is a cultural and gastronomic treasure that offers a taste of Italy in the heart of Boston.
Seaport District
Experience Boston's modern and trendy side by exploring the Seaport District. This revitalized neighborhood offers a unique blend of contemporary architecture, waterfront parks, and a vibrant culinary scene. Browse through boutique shops, enjoy sweeping views of the harbor, and dine at one of the many trendy restaurants. The Seaport District is also home to the Institute of Contemporary Art, making it a hub for art and culture. Whether you're looking for a stylish shopping experience or a place to savor the latest culinary trends, the Seaport District has it all.
Exploring Cambridge
Harvard University
No visit to Boston is complete without exploring the prestigious Harvard University in neighboring Cambridge. Take a stroll through Harvard Yard, the historic heart of the university, and immerse yourself in the vibrant academic atmosphere. Visit the Harvard Museum of Natural History to marvel at its extensive collection of fossils and minerals, tour the Harvard Art Museums to admire its world-class art, or attend a lecture or performance at one of Harvard's many renowned venues. Harvard University is a world-renowned institution that embodies intellect, innovation, and centuries of academic excellence.
MIT
For those fascinated by science, technology, and innovation, a visit to the Massachusetts Institute of Technology (MIT) is a must. Explore the MIT campus, known for its striking contemporary architecture and cutting-edge research facilities. Visit the MIT Museum to learn about the institution's groundbreaking discoveries and inventions, or attend a lecture by a renowned scientist or engineer. MIT is a hub for innovation and a testament to humanity's capacity for scientific exploration and progress.
Harvard Square
Situated in the heart of Cambridge, Harvard Square is a bustling hub of activity and a vibrant cultural center. This lively square is lined with shops, bookstores, cafes, and restaurants, attracting locals, students, and tourists alike. Enjoy a leisurely stroll through the picturesque streets, browse through one of the many independent bookshops, or grab a cup of coffee and people-watch in the vibrant square. With its mix of historical charm and youthful energy, Harvard Square offers a captivating glimpse into the intellectual and cultural spirit of Cambridge.
Mount Auburn Cemetery
Escape the city and find tranquility in the serene Mount Auburn Cemetery. This picturesque cemetery, located in Cambridge, is renowned for its stunning landscapes, charming ponds, and diverse flora and fauna. Take a peaceful walk through the beautiful grounds and admire the elaborate tombstones and mausoleums. Mount Auburn Cemetery also serves as an outdoor museum, with sculptures and monuments that pay tribute to the many notable individuals buried here. Whether you're seeking solace or simply appreciate the beauty of nature, a visit to Mount Auburn Cemetery is a truly unique and peaceful experience.
Waterfront Activities
Boston Harbor Cruises
Experience the beauty and history of Boston from a new perspective by taking a harbor cruise. Board a boat and cruise along Boston Harbor, enjoying breathtaking views of the city skyline, historic landmarks, and picturesque islands. Learn about Boston's maritime heritage with a narrated tour and discover hidden gems along the waterfront. Whether you choose a sightseeing cruise, a sunset cruise, or a themed cruise, a Boston Harbor cruise is a memorable way to explore the city's waterfront.
Kayaking on the Charles River
Get active and paddle through the scenic Charles River by renting a kayak. The Charles River offers a unique perspective of Boston, with its picturesque bridges and impressive skyline as a backdrop. Whether you're a seasoned kayaker or a beginner, exploring the Charles River by kayak is a fun and exhilarating experience. Take in the sights, feel the gentle breeze on your face, and enjoy a different view of the city as you navigate through the tranquil waters.
Fishing Charters
For fishing enthusiasts, Boston offers a variety of fishing charters that allow you to cast your line and reel in some impressive catches. Join a fishing charter and head out to the deep waters of the Atlantic Ocean, where you can try your hand at catching striped bass, bluefish, or even the mighty bluefin tuna. Whether you're an experienced angler or a beginner, a fishing charter is a thrilling way to enjoy the ocean and test your fishing skills.
Whale Watching
Embark on a thrilling adventure and go whale watching off the coast of Boston. Hop aboard a specialized whale watching boat and set sail to Stellwagen Bank National Marine Sanctuary, one of the best whale watching destinations in the world. Keep your eyes peeled for majestic humpback whales, finback whales, and other marine wildlife as they breach and feed in the nutrient-rich waters. Be prepared for an awe-inspiring experience as you witness these magnificent creatures in their natural habitat.
Discovering Beacon Hill
Boston Public Garden
Escape the urban hustle and unwind in the charming Boston Public Garden. This meticulously manicured park offers a tranquil oasis in the heart of the city. Take a leisurely stroll along the winding paths, pause to admire the beautiful flowers and lush greenery, or relax on one of the iconic swan boats as it glides across the pond. With its picturesque landscapes and serene ambiance, the Boston Public Garden is the perfect spot to disconnect from the bustling city and reconnect with nature.
Acorn Street
Take a step back in time and wander down Acorn Street, one of the most photographed streets in Boston. This enchanting brick-paved lane, lined with historic townhouses and inviting doors, exudes old-world charm and captivates visitors with its timeless beauty. Snap a few photos, imagine the stories hidden within these lovingly preserved homes, and savor the nostalgia of a bygone era. Acorn Street is a true gem that showcases the architectural splendor of Beacon Hill.
Massachusetts State House
Marvel at the grandeur of the Massachusetts State House, an architectural masterpiece that stands as a symbol of democracy and freedom. Located atop Beacon Hill, this historic building is home to the Massachusetts General Court and the offices of the Governor and Lieutenant Governor. Take a guided tour to explore the State House's beautiful interiors, including the historic Senate and House of Representatives chambers. Admire the iconic golden dome, which adds a touch of elegance to Boston's skyline, and learn about the history and significance of this iconic landmark.
Hidden Gardens
Discover the hidden treasures of Beacon Hill by exploring its secret gardens. Tucked away behind the elegant townhouses and cobblestone streets, these private and public gardens offer a retreat from the urban buzz. Explore the hidden alleys and pathways, marvel at the blooming flowers and lush foliage, and find a quiet bench to relax and soak in the peaceful ambiance. Beacon Hill's hidden gardens are a picturesque and tranquil escape from the bustling city and provide a glimpse into the neighborhood's enchanting charm.
Family-Friendly Fun
New England Aquarium
Take the whole family on an underwater adventure at the New England Aquarium. Discover a fascinating world of marine life as you explore the numerous exhibits, including the Giant Ocean Tank, where you can observe turtles, sharks, and colorful fish up close. Learn about the importance of conservation and the challenges facing our oceans through interactive exhibits and educational programs. The New England Aquarium offers a fun and educational experience for visitors of all ages.
Boston Children's Museum
Let your children's imaginations run wild at the Boston Children's Museum, a place where learning and play go hand in hand. This interactive museum offers a wide range of hands-on exhibits and activities designed to engage young minds and encourage creativity. From climbing the three-story Climb, a unique climbing structure, to exploring the Kid Power exhibit that teaches children about their bodies and health, the Boston Children's Museum offers endless opportunities for discovery and fun.
Franklin Park Zoo
Embark on a wild adventure at the Franklin Park Zoo, where you can encounter exotic animals from around the world. Explore the zoo's various exhibits, including the Tropical Forest, the Outback Trail, and the Serengeti Crossing, and get up close with lions, elephants, gorillas, and more. Watch captivating animal feedings and educational presentations, or take a ride on the zoo's carousel. The Franklin Park Zoo is a fantastic destination for families to connect with wildlife and create lasting memories.
LEGOLAND Discovery Center
For LEGO enthusiasts, a visit to the LEGOLAND Discovery Center is a dream come true. This indoor attraction offers a wealth of LEGO-themed activities, including interactive play zones, a 4D cinema, and even a LEGO replica of the city of Boston. Watch in amazement as your children build and test their creations, get creative in the LEGO-themed workshops, and marvel at the impressive LEGO displays. The LEGOLAND Discovery Center is a haven for LEGO lovers of all ages and promises a day filled with fun and imagination.
Nightlife and Entertainment
Theatre District
Experience the magic of live theater by catching a show in Boston's vibrant Theatre District. With its array of theaters and performance venues, this district is a cultural hotspot that offers a variety of productions, from Broadway musicals to thought-provoking plays. Immerse yourself in the captivating world of theater as you watch talented actors bring stories to life. Whether you're a fan of timeless classics or avant-garde performances, Boston's Theatre District has something to suit all tastes.
Live Music Venues
Boston has a thriving live music scene, with numerous venues catering to a variety of musical genres. From jazz clubs to rock venues, there's always something happening in the city. Catch a live performance by local musicians at renowned venues like the House of Blues or the Paradise Rock Club, or explore the underground music scene in smaller, intimate venues. Whether you're a fan of jazz, rock, or something in between, Boston's live music venues offer an unforgettable nightlife experience.
Comedy Shows
Looking for a good laugh? Boston's comedy scene has you covered. The city boasts a reputation for nurturing some of the funniest comedians in the industry. Catch a show at one of the many comedy clubs, where you'll be treated to hilarious stand-up performances and improv acts. Sit back, relax, and let the comedians tickle your funny bone as they deliver clever punchlines and amusing anecdotes. Boston's comedy shows are the perfect way to unwind and enjoy an evening of laughter.
Nightclubs and Bars
When the sun goes down, Boston's nightlife comes alive. Whether you're in the mood for dancing, sipping craft cocktails, or enjoying a laid-back evening with friends, the city offers a multitude of nightclubs and bars to suit every preference. From trendy rooftop bars to cozy speakeasies, you'll find a diverse range of venues that cater to different atmospheres and tastes. Experience the vibrant energy of the city's nightlife and create unforgettable memories as you explore Boston after dark.
In conclusion, Boston offers a diverse range of attractions and activities that cater to every interest and age group. From delving into history on the Freedom Trail to enjoying the beauty of the outdoors in Boston Common and the Charles River Esplanade, the city provides endless opportunities for exploration and discovery. Immerse yourself in Boston's vibrant culture by visiting its renowned museums, art galleries, and cultural venues, or indulge in a shopping spree and culinary adventure in its diverse neighborhoods. Whether you're seeking family-friendly fun, vibrant nightlife, or a leisurely stroll through historic streets, Boston has something to offer for everyone. So, take advantage of the cheap flights from Atlanta to Boston and embark on a memorable journey in one of America's most captivating cities.